Intentional Self Study with The OG TONIC
By: Danielle Olivarez
What would you do if you knew exactly what fed your heart, strengthened your mind, and tended to your soul? How would you feel if you were really tuned in to you? When you are able to really listen, you realize that your body is telling you things all the time. That is why adopting a practice of Self study is so important. When you can actually connect to what you are feeling, you are able to take back control. Being in tune with your body puts you in a better position to heal it. 
Build Your Self Care Toolkit 
Starting your Self study practice can be overwhelming. Something that I have found to be really helpful in moving through the process is my "box of feels": my own personal collection of self care tools to help me tune in to what my body really needs. When you're building out your own self care toolbox the process may not be as easy or fast as a visit to your local bodega, but the good news is that you can tap into resources within yourself to build your toolbox with help from The OG TONIC.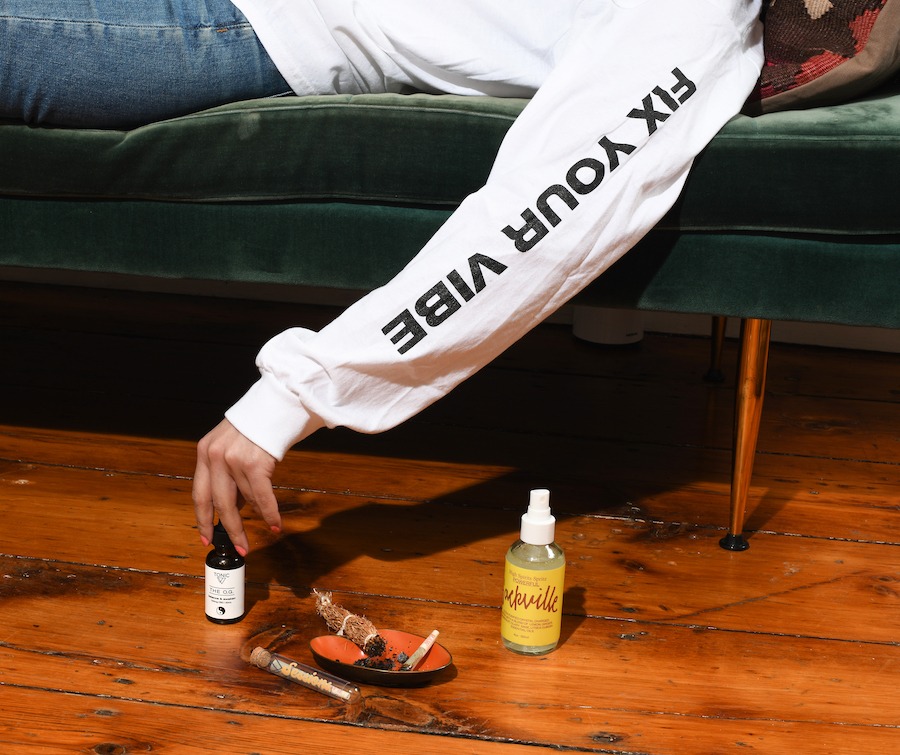 The OG is one of the most essential tools in my 'box of feels'. A carefully crafted combination of full spectrum CBD, ashwagandha and black seed oil helps me keep my stress under control while promoting greater overall balance. TONIC's O.G Dose helps me almost every day! 
How I Use The O.G. for Self Study
Using CBD in my yoga and meditation practice is my favorite self care tool. It helps me to be more present and intentional in my own Self study.
Most mornings I add O.G. to an iced Matcha, or on days I don't need caffeine I'll just drop a dose under my tongue. I'm an early riser, and after being in therapy for years I've realized my entrepreneurial spirit may actually just be my anxiety manifesting itself at times. The O.G. helps take the edge off that anxious energy. For example, I now know that on those extra "zoomy" mornings, I can turn to my O.G. That almost too perfect blend of ashwagandha, full spectrum CBD, and black seed oil really does pack a punch when it comes to finding calm, clarity and balance.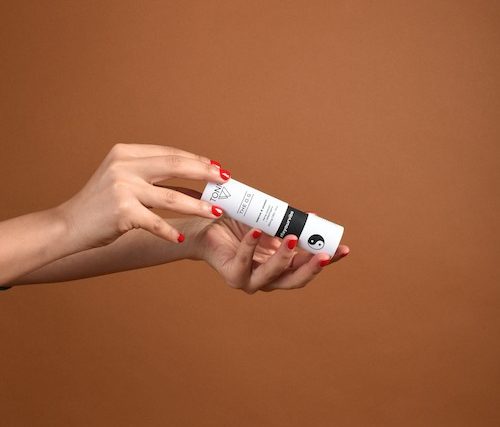 Living with depression (since I was 6 years old), anxiety and Fibromyalgia teaches me to find fun and patience in exploring what's right for my body. Through my explorations of what works and what doesn't, I have been able to discover how to best use my tools and really strengthen my own self study practice.
Be Intentional with Your Consumption and Your Self Study
Now, if you follow me on Instagram, you already know intentional consumption is what I'm all about. To me, it means more than a moment of calm before a dose, it's about building the self-compassion it takes to find the things that make your mind, body, and soul feel loved.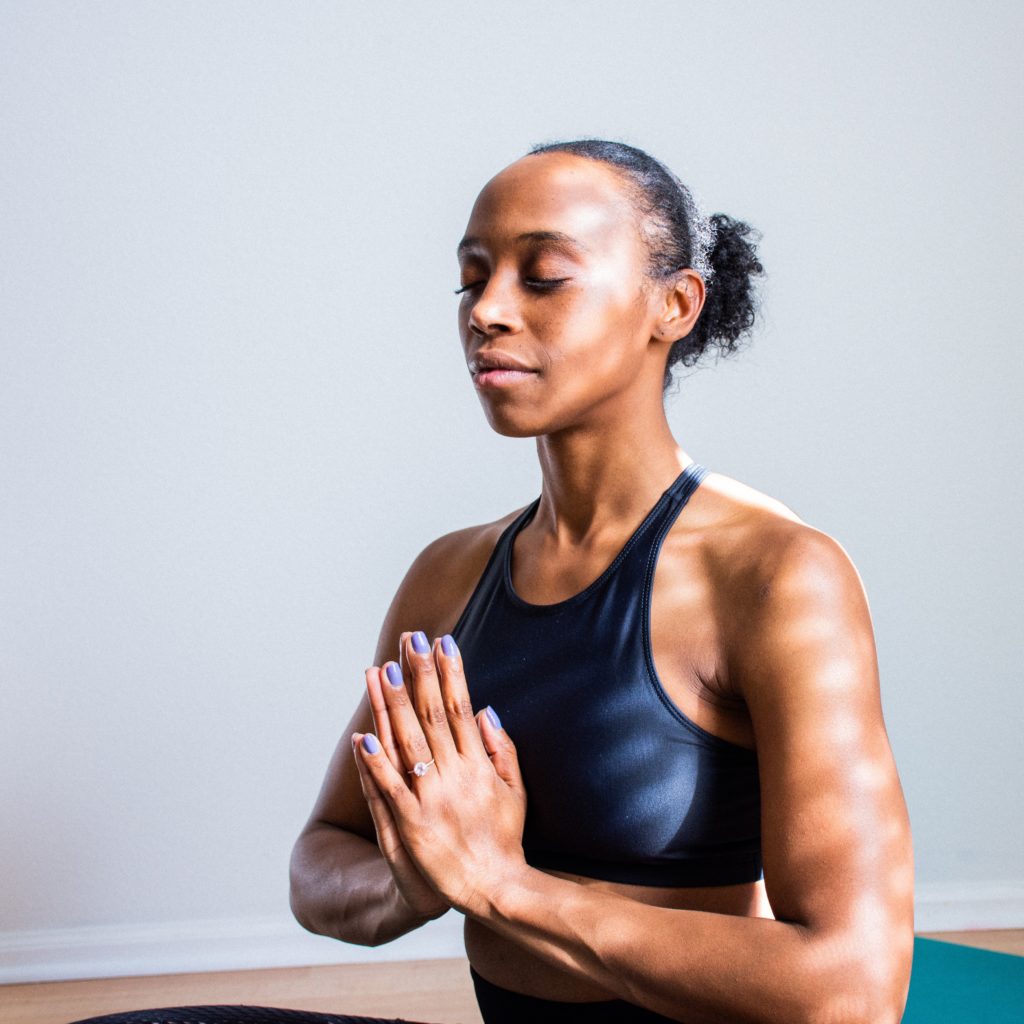 There's something profound and all-connecting about using a product that came from people who truly care about helping you like TONIC does. As a 25 year old Solopreneur and Mindfulness teacher, sometimes it's hard to bring the right energy to class or curate the chillest playlist, but when I take a second to pump a little extra O.G under my tongue it makes all the difference.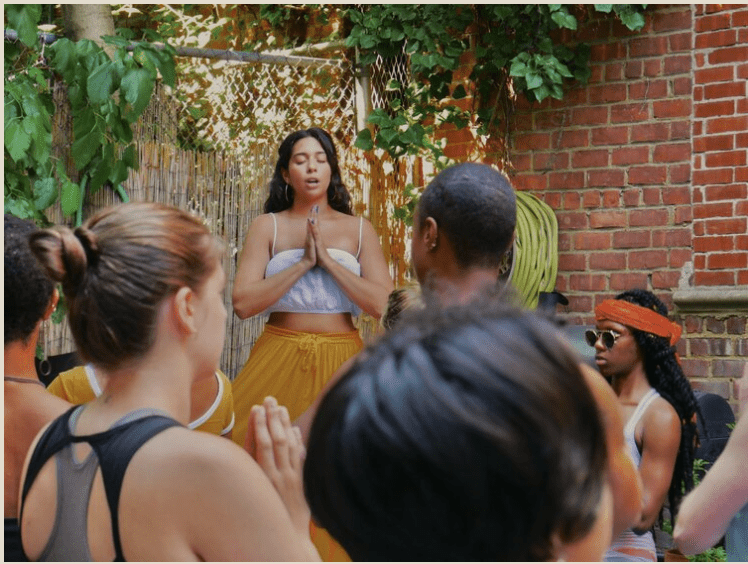 Danielle Olivarez is the Founder of Highlites: an oasis for Cannabis centered wellness, focusing on intentional consumption through Self Study, yoga, and advocacy.
Paying special attention to syncing movement with breath, Danielle teaches alignment-based Vinyasa, opening each practice with a self check-in and ending with a soothing meditation.
With the help of Cannabis in different forms, she incorporates a mind-body connection in all her classes. Arrive to learn, leave with more focus on your body and heart. Click here to sign up for one of Danielle's classes!
highlitesbk.com | IG: @highlitesbk
---