Is CBD Legal in New York?
You may have wondered if CBD is legal in New York. Before going into the nitty-gritty and attempt to answer the question regarding the legality of cannabidiol (CBD) in New York, it's essential to have a look back at the roles the two main sources of CBD—cannabis or marijuana (Cannabis indica) and hemp (Cannabis sativa)—have played throughout human and American history. After all, the legal maze surrounding cannabis and hemp has been around for decades.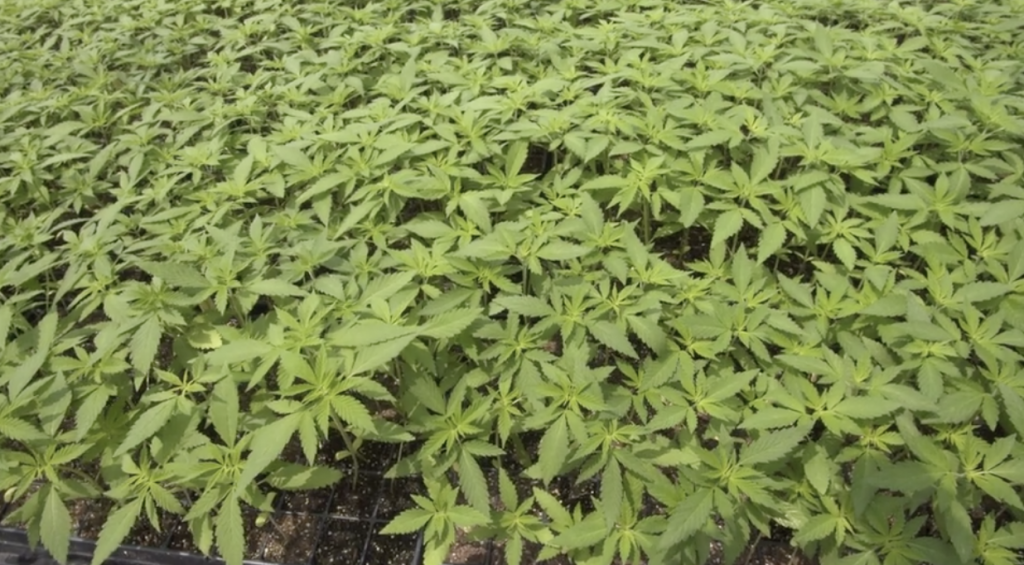 Marijuana and hemp: early beginnings
Hemp and cannabis were originally cultivated in Central Asia before they were introduced to Africa, Europe, and later on, the Americas. Hemp was extensively used by Asians, particularly the fiber, for making clothes, sails, rope, paper, and cooking (seeds).
On the other hand, cannabis has been historically used for medicinal purposes. The Asians, Persians, ancient Greeks, and Romans began using it thousands of years ago, long before it reached American shores and evolved into the many forms it has taken today.
Cannabis was used to treat gout, inflammation, malaria, and nausea. It was also used for healing wounds, as an anesthetic, and to suppress sexual urges. Other cultures also exploited its psychoactive properties resulting from its tetrahydrocannabinol, or THC, content during religious rituals and healing ceremonies.
The ancient Greek historian Herodotus spoke of how the "Scythians," who were Iranian nomads, used to get high by burning cannabis flowers and seeds and inhaling the smoke. In the Middle East, hashish, made from the resin of the cannabis plant, has also been widely used for smoking.
Unlike cannabis, hemp has very low levels of THC, and it was farmed primarily for its fibers. Soon, the fast-growing plant became a popular crop in colonial America and Spanish missions. Hemp was also extensively cultivated by farmers in Massachusetts, Virginia, and the Connecticut colonies during the 1600s.
Criminalization and legal gray areas
Americans and Europeans of the late 19th century had access to cannabis, much like the people of the ancient world. Back then, people could purchase cannabis extracts in clinics and pharmacies as a treatment for stomach aches, migraine, insomnia, inflammation, and other medical conditions.
However, some decades later, political and racial factors grounded on hearsay about the effects of cannabis on users led to the gradual nationwide criminalization of cannabis. Eventually, the Marijuana Tax Act of 1937 came into force. It made the possession or transfer of marijuana illegal throughout the United States, save for medical and industrial applications, through the imposition of an excise tax on hemp sales. This happened amid objections from the American Medical Association, as physicians were prescribing cannabis for certain ailments, and retail pharmacists were dispensing cannabis.
However, this criminalization didn't last long, although the law (in theory) remained in force even as the winds of the Second World War began to blow.
When the Japanese attacked Pearl Harbor in 1941, America was forced to become directly involved with the Second World War. This resulted in shortages of fiber supplies from the Philippines and the East Indies which, back then, were both occupied and controlled by the Japanese forces.
Hemp fibers were an absolute necessity for the production of shoelaces, parachute webbing, ropes, and other products. Thus, even when the hemp plant was essentially illegal, the government's solution to the problem was to grow hemp in American soil. Through the "Hemp for Victory" propaganda, the U.S. Department of Agriculture was asked to convince farmers from Kentucky and Wisconsin to cultivate hemp instead of maize.
After the war, the cost of farming hemp became cost prohibitive due to the reimplementation of taxes and strict government regulations.
The demonization of cannabis became final when it became classified as a Schedule I drug (along with LSD, ecstasy, and heroin) in President Richard Nixon's Controlled Substances Act of 1970. Moreover, anti-drug programs such as Drug Abuse Resistance Education (D.A.R.E.) identified marijuana as a gateway drug that could lead to more hardcore, addictive drugs.
Although several appeals for partial prohibition and lower penalties for small amounts of marijuana possession were made through the years, cannabis continued to be illegal for decades to come.
A partial return to the roots of cannabis
A major breakthrough in the cannabis industry took place with the passing of the Compassionate Use Act of 1996. In support of the passage of this law, California was the first state to allow the use of medical marijuana among people suffering from chronic or severe illnesses.
In 2014, President Barack Obama signed the Farm Bill containing an amendment legalizing hemp production for the purpose of research. According to Vote Hemp, the country's leading grassroots hemp advocacy organization, "The amendment allows State Agriculture Departments, colleges and universities to grow hemp, defined as the non-drug oilseed and fiber varieties of Cannabis, for academic or agricultural research purposes, but it applies only to states where industrial hemp farming is already legal under state law."
Moreover, President Donald Trump signed the bipartisan Farm Bill into law in December 2018, legalizing hemp—a popular source of CBD that has a low THC content.
Today, medical marijuana is legal in 33 U.S. states. Eleven states also allow for its recreational uses, plus Guam, the Northern Mariana Islands, and the District of Columbia.
CBD and legal gray areas
The manifold applications and uses of CBD have already been extensively studied. The growth in interest in the beneficial effects of CBD on human health further intensified with the 2018 Farm Bill Act. This led to marijuana growers and entrepreneurs cropping up in U.S. states that have legalized marijuana use.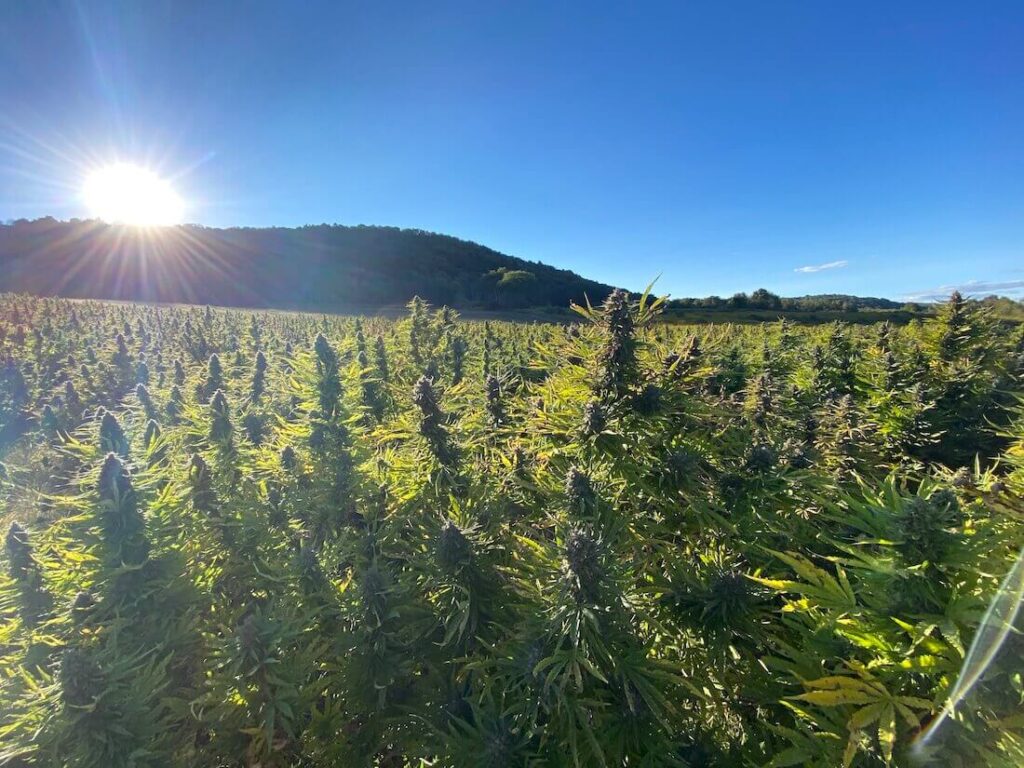 The cannabis market has grown in leaps and bounds as more cannabis products are introduced to a market that's already knowledgeable and receptive to the benefits of cannabis products. Today, aside from the typical smoked weed everyone knows about, the cannabis suite of products includes cannabis pizza, CBD oil, cannabis drinks, capsules, gummies, chocolates, dog treats, and beauty and skincare products.
The case of New York and CBD
So, is CBD legal in New York?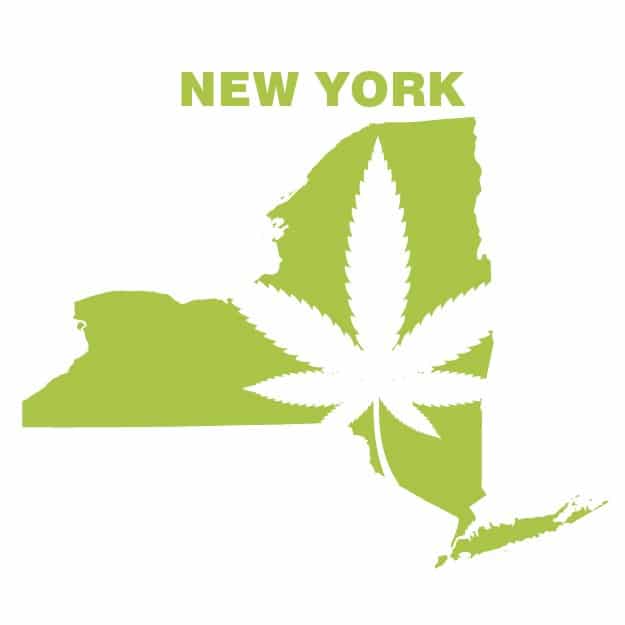 Knowing that President Trump effectively legalized hemp production in the United States, and that hemp is a primary source of CBD, it makes sense to say that CBD is legal, including in New York, right?
After the passage of the 2018 Farm Bill, everyone, including New York state officials, proclaimed that CBD was legal. Agriculturalists, farmers, vendors, and entrepreneurs were told it was legal to procure, produce, market, and sell food products, treats, and oils containing CBD.
However, of late, the case between New York and CBD has only gotten grayer.
It appears that since the announcement of the legalization of hemp production on a national level, the state of New York has vacillated repeatedly between saying that yes, CBD is legal, and no, it is not (or parts of it are not).
One infamous example of action contradicting pronouncements made earlier was when inspectors from the Department of Health and Mental Hygiene seized CBD-infused products from Fat Cat Kitchen, as well as other New York restaurants early this year.
These products amounted to thousands of dollars' worth and, adding to the shocking turn of events, was the dire warning issued by the inspectors: that legal and financial repercussions will follow if Fat Cat and company continue to sell CBD-infused products.
But as late as November this year, Fat Cat (and other restaurants, perhaps) is again selling CBD-infused edibles and beverages.
The apparently ambiguous, confusing law enforcement is indicative of the general confusion surrounding the legal landscape surrounding CBD in New York. The rationale behind the health department seizure is said to be rooted in the FDA approval of only one CBD-infused product used specifically for the treatment of severe seizure disorders. They also said that state law makes it illegal to add CBD in food products. Here, there appears the disconnect between national and local law is quite obvious.
New York's version of CBD regulation
CBD remains a contentious matter in New York. In fact, the state's legislature passed legislation which was recently signed by Governor Andrew Cuomo last December 10. It is now a law, and is set to provide comprehensive regulatory frameworks for hemp products. This legislation, once passed, is expected to affect the growing New York hemp industry significantly.
The following are the salient points raised in the said law previously called Bill A7680-A / S6184-A:
Licensing
Subject to specific requirements, all cannabinoid growers, extractors, and manufacturers are required to obtain a license from the New York Department of Agriculture and Markets. Among these, the extractor license is the most comprehensive, and covers the acquisition, possession, manufacture, and extraction of hemp products.
All licenses are required to be renewed biannually, and all licensed businesses are subject to random inspections. Moreover, a license for cannabinoid products meant for "human or animal consumption or use" is required, although the latter term is not defined in the bill.
Licensed growers and manufacturers are required to contract with an independent laboratory for all test-related activities. This laboratory is approved by the commissioner to handle all routine testing, with testing reports to be submitted to the department.
Retailer permits
A notable provision of the recently approved law involves the requirements for retailers, wholesalers, and manufacturers selling "cannabis products derived from hemp extracts" to be able to acquire a cannabinoid permit. This will inevitably impact retailers and sellers, such as national pharmacy chains, gas stations, convenience stores, or bodegas.
New York only
More controversial provisions in the law involve the preferential treatment of hemp sourced from New York, as well as barriers to the free entry of hemp produced from out of state. In fact, one specific provision requires that CBD-infused beverages contain no more than 20 milligrams of CBD per 12 ounces of the drink, and that the hemp extract source must have been grown and produced in New York state.
This particular provision has led to some hemp-producing groups to brand the new law as unconstitutional and protectionist. If left unchecked, this could potentially spark an interstate trade war of sorts.
Other controversial parts of the law disallow the sale of hemp extract meant for human and animal consumption grown from outside the state of New York. To be allowed entry, it needs to pass New York standards and regulations that have yet to be promulgated. Again, this is another point raised that appears to indirectly prohibit the entry of non-New York-grown hemp products.
Labels
The law also specifies a framework for packaging and labeling hemp extract products. Aside from adhering to department standards, a supplement fact panel will be included (where applicable) with the label. A QR code containing information on the serving size, concentration, and origin of the product is required to go with the packaging. And in adherence to U.S. FDA guidance and warnings, hemp extract labels should not contain any therapeutic or medical claims.
Workgroup
According to the law, the Commissioner is charged with the task of putting together a core group called the "New York State Industrial Hemp and Hemp Extract Workgroup." The role of this core group is to come up with recommendations for the program, developing policy initiatives, and finding new avenues for the promotion of industrial hemp.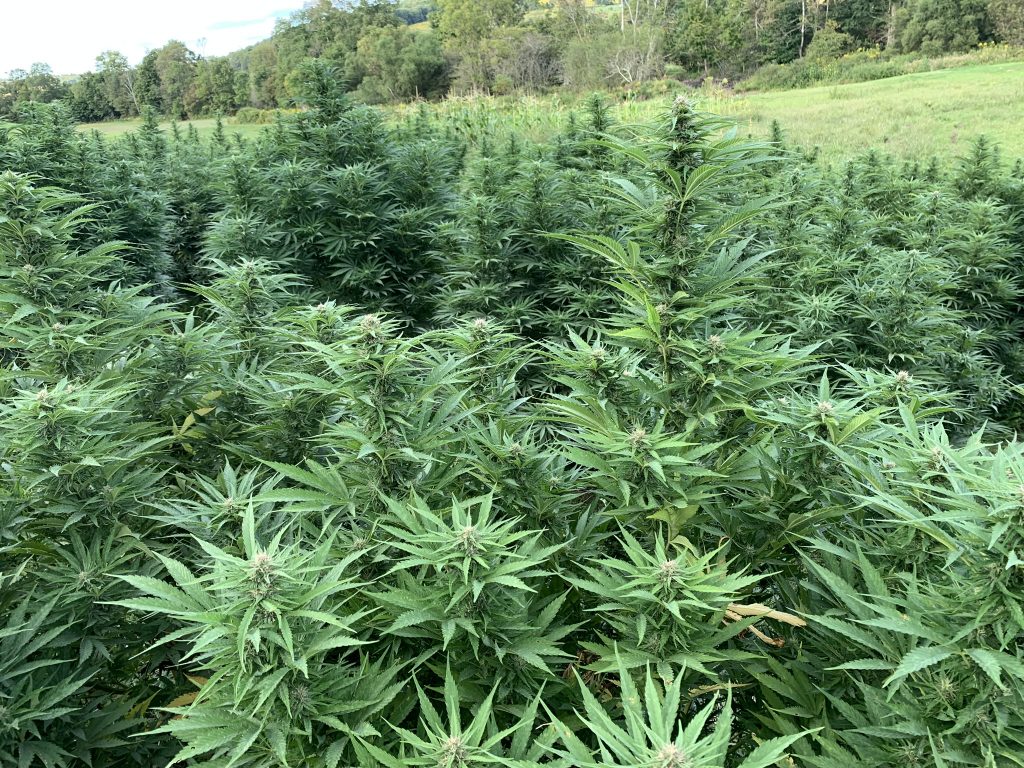 The future of CBD in the state of New York
Lobbyists for and against the legislation remained active up to the last minute until Governor Cuomo signed the bill into law just last Tuesday. While out-of-state hemp producers are particularly upset about the controversial provisions in the said law, it is expected to undergo further refinement, especially since it does not specify rules as to how CBD extracts can be used in food and beverages.
However, there are plans for New York state to host a summit early next year to tackle hemp industry regulation matters.
Now that the controversial legislation has been passed and is currently being implemented as law, the explosion of the New York hemp industry is inevitable. However, the long-term impacts of the new rules and regulations emanating from this law are yet to be seen, especially on how they will affect the business of out-of-state hemp producers.
Again, is CBD legal in New York? Based on recent developments, it is. However, the degree to which the term "legal" applies remains to be seen.
If you've got any queries about CBD and related products, please get in touch with TONIC.
We're always happy to help.