Bow wow WOW – How CBD can Help Your Dogs
If you're a pup owner – you know our furry friends are just as much a part of the family as any human. So, when your BFF is suffering with pain and other issues – it's really difficult to watch. While we've known of the positive effects CBD can have on dogs, we were so excited to learn that even more science has come in to back it up.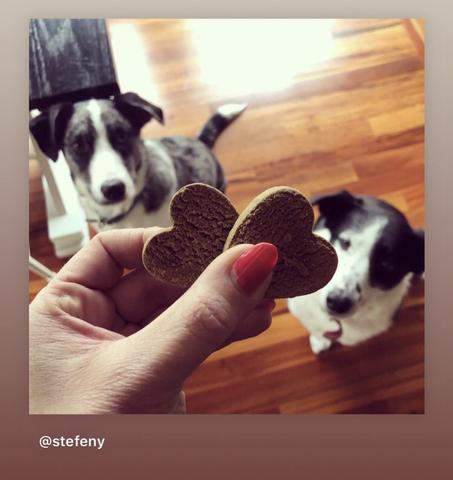 Cornell's Study on CBD & Osteoarthritis in Dogs
Recently, the results of a study out of Cornell University's College of Veterinary Medicine were released. Researchers at Cornell including Dr. Joe Wakshlag wanted to understand if CBD oil could help dogs experiencing pain from osteoarthritis.
Over the course of six weeks in the double-blind study, dogs were given either CBD oil or placebo by mouth twice daily. As you might be able to guess, the dogs given CBD showed a clear reduction in pain and increase inactivity. Better yet, the study showed no adverse effects on the dogs that were given the CBD.
This is huge news for dog owners – many NSAIDs do have negative effects on dogs including vomiting, loss of appetite and even liver damage. Though the study was done on pain related to osteoarthritis, CBD works for all types of pain in dogs. It also tackles anxiety and inflammation, much like how it works in humans.
So how should I use it for my dog?
We're so happy you asked. If you're done happy crying thinking about all of the dogs with arthritis feeling better, we'll tell you about all of the products out there that can help your pup experience the therapeutic effects of CBD. As with any CBD product – be sure to do your research to see where ingredients are sourced.
Creative marketing teams and questionable ingredients sometimes make products seem better than they actually are. We're experts on our own products (which we grow ingredients for ourselves and test extensively) so we can speak confidently about them.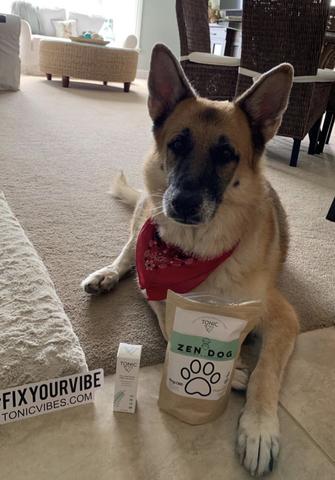 Let's start with an obvious choice – we specifically formulated Zen Dog to bring all the good vibes to your pup. These delicious – and vegan – biscuits have 4 MG of CBD in each. While that's a good dose for most, if he's a large dog or suffers from more serious pain (like that from arthritis) he may need something more.
For dogs who might benefit from more than 4 MG, you can also use any of our tinctures. It's as easy enough as squirting a dropper into their mouth. Or, for a pooch who's a bit pickier, you can mix it into their food or in peanut butter. A quick treat and they're on their way to feeling better.
Got a question about your pup and CBD? Drop us a line