High Vibe Conversations: Christina Lovely, Reiki Master
High Vibe Healer Q+A vol. 3
by Lauren Mooney
TONIC was created with the desire to ease and heal pain and anxiety holistically.
And often the results you share with us have a magical quality to them. So we're naturally excited to have some chats with our favorite wellness practitioners AKA magicians. Get ready to learn a bit about the work they do, and how they incorporate CBD into their lives and practices.
We're excited to let you know a bit more about one of our dearest collaborators, heavenly sound healer and Reiki Master Christina Lovely. Hailing from the west coast, splitting time between the between the Arizona desert and the Southern California beaches, she found her way to NYC by happenstance, which brings us here:
TONIC: Let's dive in with a bit of info on your clientele and practice: 
CHRISTINA LOVELY: My clients are all really different from each other, but I think what they see in me is something wild and still like the desert and something textural and complex like textiles. I compose different pieces for clients, then work my attentiveness to their energy into the sessions. There's something so rad that happens that when I can use my instruments to build moments and respond with Reiki to what I can sense is happening in them. The outcome of the sessions is so human, not in that reductive way where we just give in. It's a humanness that's full of peaceful contradictions and wild stillness.
There's something so rad that happens that when I can use my instruments to build moments and respond with Reiki to what I can sense is happening in them. The outcome of the sessions is so human, not in that reductive way where we just give in. It's a humanness that's full of peaceful contradictions and wild stillness.
Everyone has their own flavor of that in the quietest places inside of them that we have a hard time paying attention to. The most magical moments with my clients is when they suddenly land in their oldest feelings and senses. Freedom that's also safe. During a Movement Meditation class when people are stomping their feet with the drum beat; I see everyone releasing whatever is in the way of those old feelings. Being a steward of moments where people sink into that deep space after an active breathwork class is really special. There's a magnetism in those moments.
With my daughter it's totally different, and the sessions I have at her school with her classmates is like landing in this place that is so weird and special. It's super delicate energy. They're curious about everything, but when they get into intentional breath and self soothing through sound curation, it's just the coolest thing I've ever done in my life. Have you ever heard of getting "sound bath stoned"? I learned that phrase from Anna Toonk.
TONIC: What is your first memory of working with sound in the context of your healing practice?
CL: It's a pretty fresh practice for me so the whole evolution is really present in my memory. The first striking moment that I can share was after this super intimate event at Known To Man.
The host is this magical person, and the sound meditation they offered was so mentally activating. I moved around among my emotions like they were this forest – where every tree was strange, but also just the way it should be. The way ideas just gathered together on their own like some kind of mycelium network. I was totally stoned on the effect of the work that the experience allowed me to do for myself. Their session was like a gift that just happened in this really profound moment. I was hooked.
After that my commitment to this practice was all exploration. Discovering this healing modality before I brought it into my practice with clients was so similar to my Reiki practice, but familiar. Maybe it was like having a second child. I started with using sound in my meditation circles, expanded it to my Reiki trainings, then into my sessions, and eventually into classes and workshops.
My drum was the first instrument I introduced into my healing practice with clients. It's intuitive in this really generous way. You know how it feels to play, and to hear it. Everyone knows that feeling. It made the desert in me totally wake up. There's a euphoria to the percussive release that I get when I play it, and that my clients get when I play it. There's this balance between distraction, and focus that happens with percussion that can be so easy to surrender to.
Ideally we can all surrender to our own depth, but all these superficial energies get in the way. Waving them away is like swatting at a swarm of gnats. You have to pound the air to get them to bail. So that's what I do, and it works.
But there's an infinite number of different energies that just stick around like that. So the rhythm from all my instruments really come together and just offer these tones that work for me and my clients together. I have the same energy as anyone else living in this utterly devastating moment we're in, but when I focus I'm so dialed into my clients, and I'm activating all this deep wisdom of the practice that was offered to me by my teachers.
In a way I can see a world where people just feel that power in themselves and they don't need me, I am just their guide there,  I don't know, maybe that's what anyone feels when they love their work so much the work becomes as big as the world.
TONIC: Where do you find joy?
CL: These days I find joy in the little things. Inviting myself into my day to be more present. Taking some time for myself each day to make little paintings, drawings, and handwritten notes. Being the observer catching different hues during sunset and sunrise. Admiring how summer light reflects through trees and off building. Little handwritten notes from my daughter, that feel like capsules in time she places around the house. The smell and beauty of fresh flowers to fill a room. Cool dips in any body of water that refresh and reset your nervous system. Unplugging into nature with forest walks and dirty hands from gardening. Long awkward hugs, that become funny and endearing when people trust and lean in.
Just really trying to connect into being human these days. I am also admittedly a huge lover of summer and all the free radness it has to offer.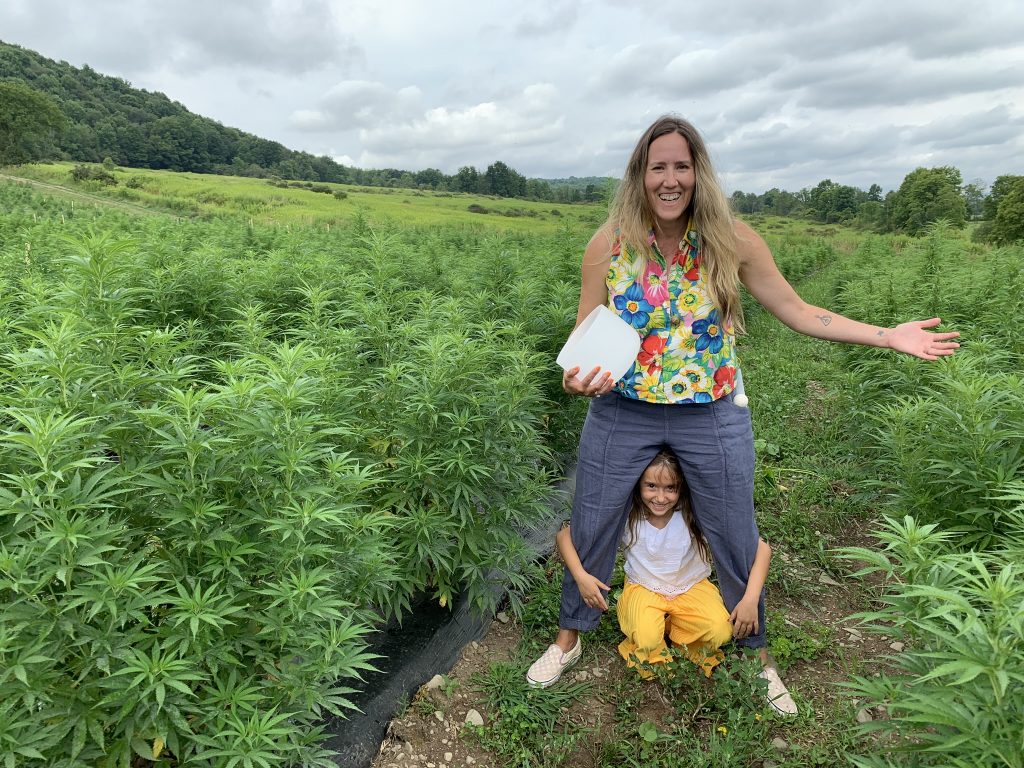 TONIC: Dream place to live?
CL: Ohhh, this is a good one! Being bicoastal is totally at the top of the list, with a little abode in New Mexico, a spot in Portugal, Greece and let's not forget Italy. I think the thing that calls me the most behind all of these spots is the nature that exists in each of them, aside from the ability to consume awesome food in each of these places. Stellar eating options is always a big win. Ideally I would need more hours in a day to properly co-exist in all of these places and the cash flow of an heiress.
TONIC: Words to live by (these days or always)?
CL: "You are a Gem and Gem Seekers will find you."
This was said to me by a sweet elderly couple who would tell me magical tales about times in their lives together. They used to frequent the Mexican restaurant I was employed at, and appeared in this very real and strange time in my life, where I needed a little extra care from the universe.  They offered me that nugget of wisdom that has stuck in my DNA since. I have offered it back to others in different moments. At the time it was said to me, how I interpret it was completely different than how I see it now. This wisdom keeps evolving with me as I get older and takes on new meanings into how I invest my time being the gem and the gem seeker. I love that the words can grow with you.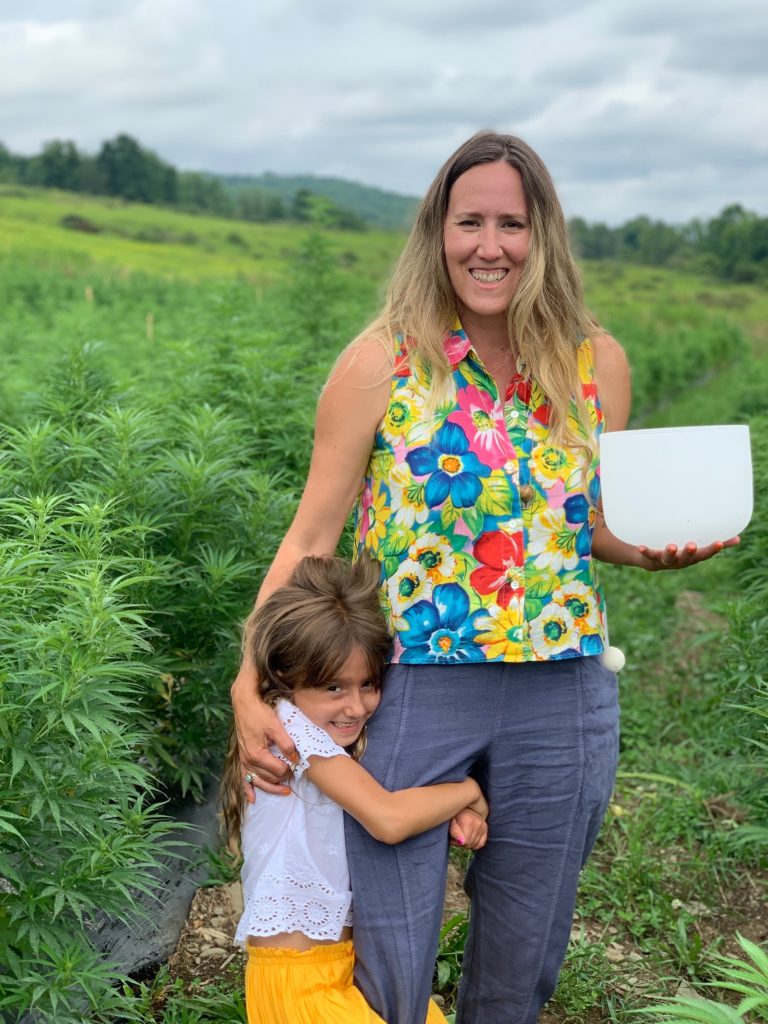 TONIC: Fave way to consume CBD:
CL: Oh this is a hard one as I am a fan of all mediums of CBD. I was introduced to the tinctures first, so have truthfully used those the most. TONIC makes a great tasting tincture, so it's really easy to rally behind this product and turn it into a daily ritual. I am also a huge fan of the topicals as having a background with massage this seems like a no brainer when having some sore muscles. I have used this more on family, friends and clients than on myself. I gifted my dad the TONIC Chronic roll-on for the holidays and I am pretty sure he baths in it.
I recently just received TONIC's new vape pen, Zone, which is really amazing. I generally don't like inhaling stuff, as I have mild asthma; but this has been really chill and very smooth on my lungs. It came in super handy when hanging out with my family for a week in the woods, as it's super easy to carry around in your pocket.
TONIC: What does CBD do for you? And what do you use CBD for?
CL: CBD has given me the ability to relax, and take everyday things in stride. I would say that it has evened out my natural mood swings from peaks and valleys to hills and plateaus.
For more info: