Get to know The Hollingsworth Company Family Farm
Location: Shelton, WA (90 Minutes outside of Seattle)
Size: Tier III 30,000 square feet of canopy
Established: 2013
Products: Flower, Oil, Pre-Roll Joints, Hemp Oil & CBD Topicals
Cultivation Process: Greenhouse, solar energy and sustainable practices.
Brands: THC Co., PAPAVU, Joystick, Hollingsworth Hemp, Elio Wellness & Be Good Daily Podcast.
More About Hollingsworth Company
Located in Washington State, The Hollingsworth Company is comprised of the Hollingsworth Cannabis & Hemp Company, Be Good Daily Podcast and the Central District 46 Consulting group. Our family-owned and operated farm is a Tier III Producer/Processor led by siblings Raft & Joy Hollingsworth. Established in 2013, from seed to sale, we take pride in our cannabis to ensure a smooth experience with attention to detail and quality. We take sustainability and a low carbon footprint seriously. That's why we buy local, reuse and use solar energy for plant production. Our Be Good Daily podcast highlights cannabis news and education while focusing on building community. Central District 46 is a consulting group for some of the most innovative and creative companies in the cannabis and hemp industry. With a specialty focus on social equity policies and models.
The Leading Team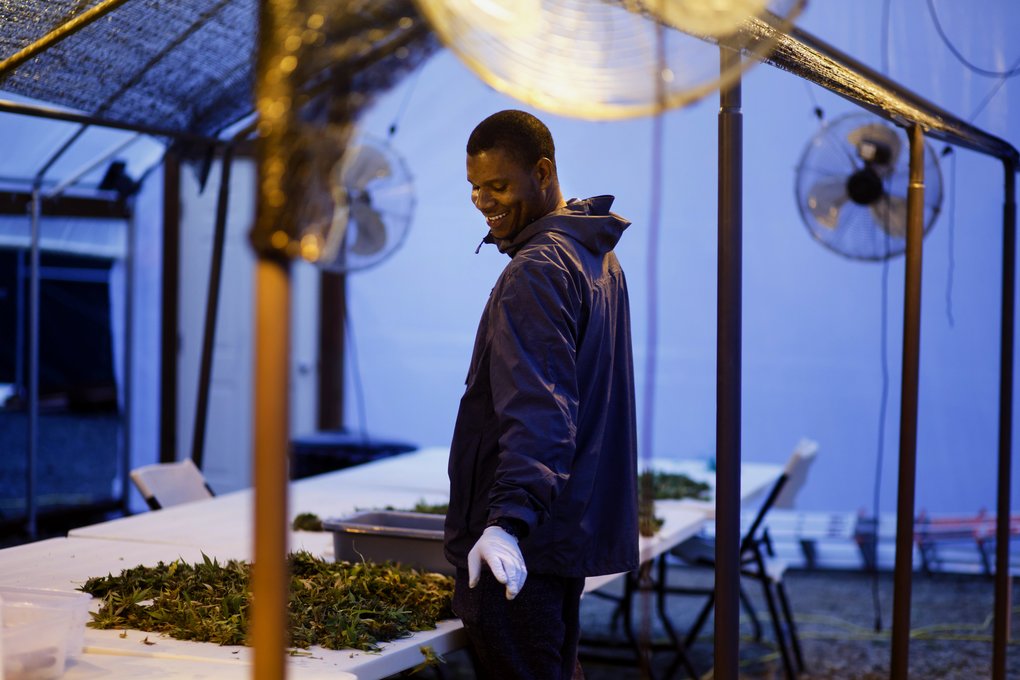 Raft Hollingsworth Raft is in his seventh year as the Chief Executive Officer of the Hollingsworth Company. Born & raised in Seattle, WA, Raft graduated from Seattle Preparatory School and continued his studies at the University of Washington where he joined Alpha Phi Alpha Fraternity Incorporated. He started the company in 2013 and has overseen every aspect from production to processing and sales. Raft's primary focus is on advanced growing systems and planning for the long-term growth and expansion of the company.
Joy Hollingsworth Joy is in her seventh year as the Chief Operating Officer. She has created numerous innovative processing techniques to maximize company efficiency. She is also in charge of branding, marketing, logistics, and creative development. Her love and appreciation for cannabis began when she saw first hand how the plant provided immediate long-term relief to her disabled mother, aging grandmother and paraplegic uncle. After a stellar high school sports career, Joy continued to earn honors as a collegiate student-athlete of the University of Arizona women's basketball team where she graduated in 2007. She went on to play professionally in Athens, Greece and earned her Master's in Education from the University of Washington. She worked as an assistant women's basketball coach at Seattle University until joining her brother in the cannabis & hemp industry.
Learn more about this farm and its impact on the cannabis industry here.